Choosing the Right Concert Tour Trucking Company
What is a Concert Tour Trucking Company and How Does It Work?
Concert tour trucking is an essential part of the live event industry. It involves transporting equipment from one venue to another in a safe and timely manner. Round the Clock Logistics provides specialized transportation services for large-scale events such as music tours, festivals, and corporate events. We provide everything from storage to transport services for all aspects of the production including staging, lighting, sound, and video. By utilizing our expertise in logistics and transportation, Round the Clock Logistics ensures that all equipment is delivered on time and safely to each destination. With our help, event organizers can focus on planning the perfect show instead of worrying about how to get it there!

The Benefits of Hiring a Professional Concert Tour Trucking Company
Hiring a professional concert tour trucking company can be a great decision for any music artist or band looking to embark on a successful tour. Professional concert tour truckers provide a variety of services that are essential to the success of any tour, including reliable transportation, logistical planning, and experienced drivers. By utilizing the services of a professional touring logistics company, musicians can rest assured that their equipment and merchandise will be transported safely and securely from venue to venue, allowing them to focus on their performances and the overall success of their tour. When you choose to partner with Round the Clock Logistics for your transportation needs, you will receive experience, capacity, coverage, clear communication, expedited options, and more.
How to Choose the Right Concert Tour Trucking Company for Your Needs
Choosing the right concert tour trucking company is essential to ensure that your music tour runs smoothly and safely. With the right trucking company, you can ensure that your band's equipment and instruments are transported securely and on time. There are many companies out there offering music industry transport services, so it is important to find one that meets your needs. Consider factors such as touring logistics company reviews, their experience in the music industry, and their customer service when making a decision. We invite you to learn more about our Concert and Live Event Trucking services today!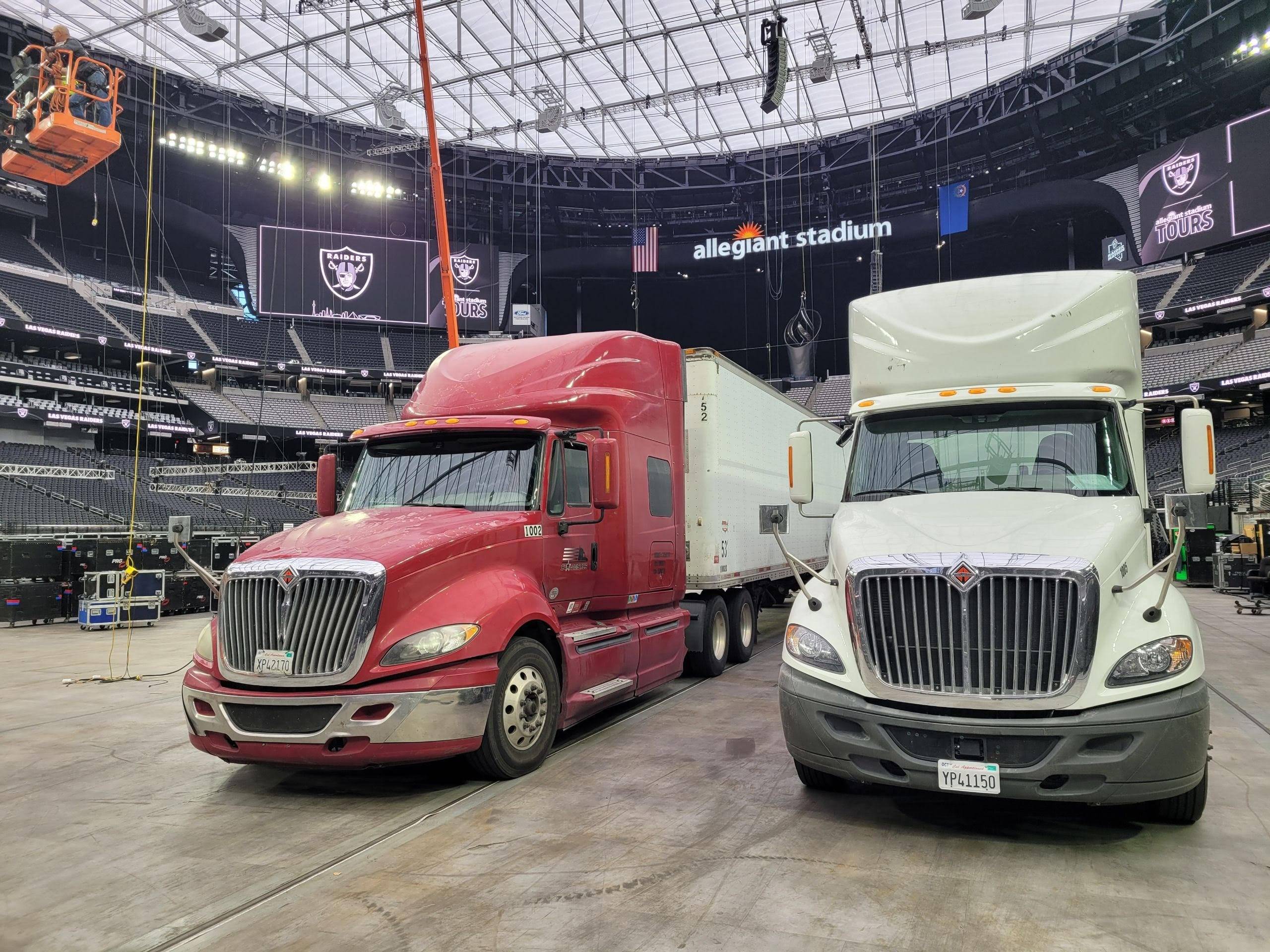 What to Look for When Choosing a Concert Tour Trucking Company
When you are in the music industry, finding reliable and affordable concert tour trucking services is essential. With so many companies offering their services, it can be difficult to know which one is right for you. To make sure you choose the best company for your needs, there are several factors to consider when selecting a concert tour trucking service. From ensuring safety to providing comfortable travel, it is important that you have a reliable and experienced transportation partner. Here are 4 things to consider when hiring a transportation company for your concert tour:
Safety record: Research the safety record of the company you are considering. Make sure they have a good track record and their vehicles are regularly inspected and maintained.
Experience: Look for companies that specialize in concert tours and have plenty of experience in this field. Ask about their past experiences with similar projects and how well they handled them.
Cost: Compare different companies' prices before making your decision so that you can get the best value for your money.
Reliability: The transportation company should be reliable, meaning they should arrive on time, with no delays or cancellations of trips due to unforeseen circumstances such as bad weather or traffic congestion.
Call Today to Request More Info
(720) 929-9293
More Posts You May Find Interesting