We have been All Across Canada this Summer
Oh Canada! Round the Clock Logistics Has Been All Across Canada This Summer for Concerts, Festivals, and More
In 2021 alone, Canada's music market grew by 12.6 % and became the eighth-largest music market in the world. There's no denying Canadians are eager to see as much live music as possible as they are in the US, which means artists are busier than ever crossing the border to go from one venue to the next.
That's where we at Round The Clock Logistics step in! We are one of the best in the business when it comes to international trucking services for live concerts, music festivals, trade shows, and more.
We're an independent Landstar agent that focuses on moving essential equipment and providing personalized support so artists only have to worry about putting on the best shows possible.
This summer, we have been busier than ever! We went to cities like Toronto, Montreal, and Vancouver with our fleet of trucks for several big concerts and festivals. Read on to find out more about us and what unique projects we have been lucky enough to be a part of.
This Summer's Biggest Music Events
This year alone our team has been a part of so many great, memorable events!
Our year of big events kicked off with a bang at the American Country Music Awards, one of the biggest awards programs of the year. Round The Clock Logistics was there to ensure every small logistics detail was taken care of so that the whole show could go off without a hitch.
The event that kicked off the start of summer festivals was the famous Coachella 2022 music festival. With a festival this size, there isn't much room for error, which is where Round The Clock Logistics came in. Our team of experts had worked on eight Coachella festivals in a row, so it was a return to form for us after the two-year hiatus.
We have a history of being part of some of the biggest concert acts you've heard of. We have worked for artists like Taylor Swift, Billie Eilish, Aerosmith, and Lizzo, just to name a few. We have also worked on huge live events like EDC in Las Vegas and the Firefly Music Festival. We're also familiar with all kinds of awards shows. We have worked for events like the Super Bowl, the Latin American Music Awards, and the Grammys.
Our Specialties 
Everything we do here at Round The Clock Logistics is done to help deliver the special, unique atmosphere of a live event experience.
We may not call Canada home, but we're experts at moving equipment and shipping out of Canada with everything you need to put on the best live show possible. We have experience crossing the Canadian border for live events and have worked on events in the U.S. and Mexico.
While we often move delicate equipment for live entertainment, we also specialize in working trade shows, experiential market transportation, and power-only service.
We also offer dry van, hazmat, expedite, flatbed, blanket wrap, and heavy haul services as part of our promise to our clients. We will ensure your stage and lighting equipment arrives safely and securely.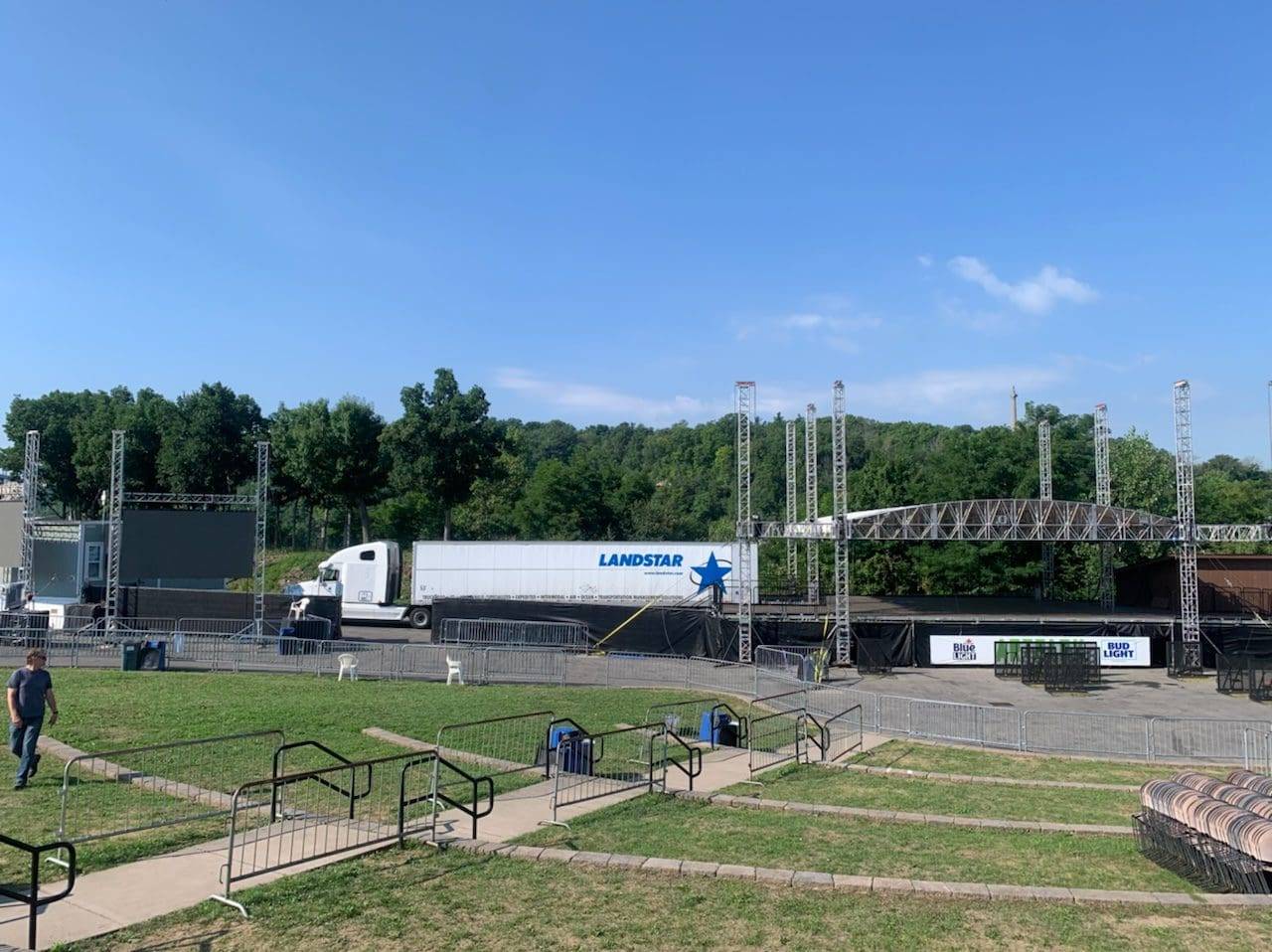 New Canadian Shipping Made Easy Guide
Round The Clock Logistics is a pro in the industry when it comes to shipping or crossing the border with precious equipment.
Traveling with equipment is our wheelhouse and comfort zone. We have years of experience troubleshooting, problem-solving, and improvising in an industry where, no matter what, the show must go on.
That's why we made a guide that contains all the documents and information needed to cross the border with all your equipment successfully. You will also find pro tips to ensure trouble-free crossing in the guide. We believe transparency is essential when collaborating with our clients. With our guide, you'll know all that goes into transporting.
The Round the Clock Promise
We love what we do, and we're passionate about sharing that with the world. Part of working with us is being comfortable knowing that everything we bring to the table means there's less stress for everyone else.
We're proud of our years of experience working in the live entertainment business. This experience has taught us the ins and outs of how to approach each job, whether it's a festival or trade show.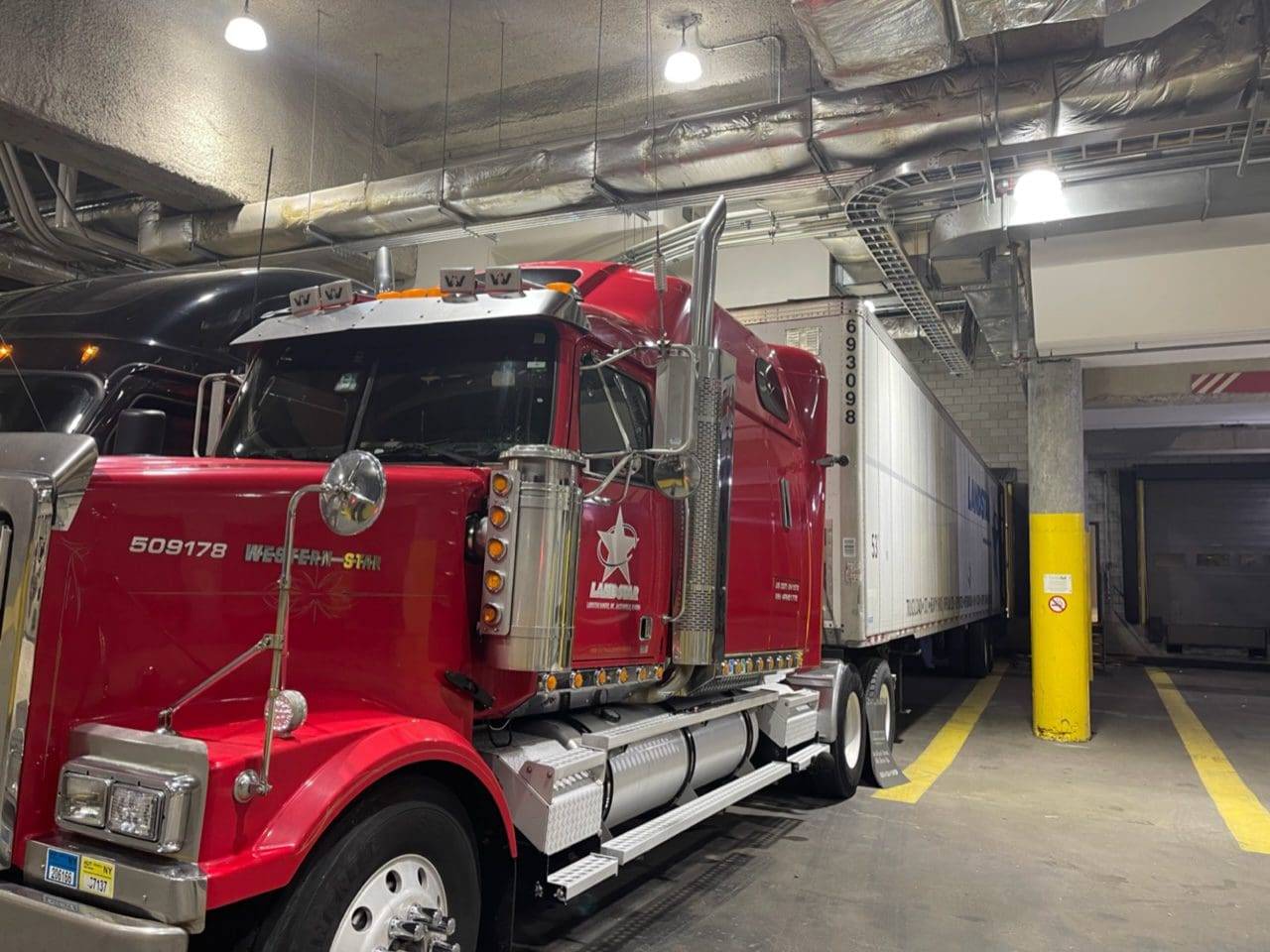 We're familiar with many of the larger convention centers and venues across the U.S. We know what we're doing when it comes to details like loading or unloading into your quote or marshaling yards.
For us, communication is paramount when it comes to each job. We value the rapport we have built with our clients and artists over the years. We also know how important it is to be able to reach someone when you need help or have questions. With us, you will always have information about your driver and be able to track the status of your shipment online. We also provide you with an agent just for you, that will handle your needs and questions at any time of day.
When it comes to capacity and prices, we are always consistent because we have over 11,000 owner-operators that only drive for us. With us, you will always work directly with the source instead of through third-party companies.
Learn More About Round the Clock Logistics Today
Now you know what summer has looked like for Round The Clock Logistics. The fun doesn't stop here either because there are plenty of live events in the future as well. So make sure to book our services for your live events while you can.
Whether it's a live concert, a trade show, or you need hazardous material transported, Round The Clock Logistics is here to support you.
Are you looking for the best in professional entertainment transportation?
Contact Us Today
Read More about our Live Concert Trucking Here: Trucking Companies for Smooth Concert Organization