Round the Clock Logistics: An Essential Component of the American Country Music Awards
With millions of viewers each year, the American Country Music Awards is one of the most prestigious events in the country music industry.
As a show of such magnitude, the production of the ACM Awards is made up of small details that all must be accounted for.  Failure to do so would result in a lackluster show that is not befitting of the ACM Awards.
Luckily, the 2022 installment of the ACM Awards gave fans something to cheer about; as the production unfolded seamlessly–without any major shake-ups.
This couldn't have been possible without the help of Round the Clock Logistics; the company that worked tirelessly to transport of the show's delicate stage equipment.
Dedicated to helping clients put on the show of a lifetime, Round the Clock Logistics is the leading provider of all concert and award-show-related logistics.
Landstar's Fleet of All-Star Trucks
Round the Clock Logistics is a proud agency partner of Landstar.  While only six were needed to transport the gear to the ACM Awards, the entire fleet consists of over 11,000 trucks.
With a fleet that size, Round the Clock Logistics is prepared to assist in producing the biggest events in music (including the ACM Awards, which were held at the massive Allegiant Stadium in Las Vegas).
Every single truck is specially inspected and tested to guarantee its unparalleled performance on the road.  Plus, all of our drivers are extensively trained and outfitted with the necessary certifications to ensure they can get the job done right.
Using only the highest-quality trucks and drivers, Round the Clock Logistics works to make sure everything you need arrives safely and quickly on the first shipment.  Plus, all these perks are available at a fair price with claim-free capacity.
Vibrant Stage and Lighting Services
Our superior staff and fleet of trucks make Round the Clock Logistics ideal for transporting sensitive production materials, including:
– Speakers
– Staging
– Lighting
RTC knows the show must go on no matter what; which is why we work as hard to put on a concert or awards show as we would hosting a major corporate event. No matter the type of production, RTC will prioritize the safety and security of your goods, so you can put on the show of a lifetime. 
With RTC's dedication to getting the job done right, you can rest easy knowing your equipment will deliver the brightest lights and smoothest sounds.
The Best in Concert Logistics
Among our other services, RTC is the best logistical provider for concerts and award shows like the ACM Awards and the CMA's. The RTC team of experts is equipped with years of knowledge and experience that make for seamless shows every single time. 
Combined with a team of some of the safest drivers in the country, you can rest easy knowing your production is in good hands the moment you partner with RTC. 
Additionally, RTC will work closely with your production team and event managers to ensure everything runs smoothly. From local regulations to route planning, you can count on great communication all along the way with RTC.
Impeccable Planning and Coordination
Planning an event like the ACM Awards requires extensive communication and attention to detail. Logistics can be a particularly stressful part of this process–that's where RTC comes in. 
Not only will the RTC team walk you through each step of the transportation process, but we'll also communicate with the venue itself, so you don't have to. And if you need to move equipment between venues, we can take care of that as well. 
Plus, you can trust that your equipment will be protected in the event of an accident. With detailed shipment tracking, state-of-the-art equipment, and high-value insurance options, you'll be protected no matter what.
Specialized Transportation for High-Value Events
Whether you're planning an awards show like the ACM Awards or a concert with an extensive lighting routine, you may need to transport some specialty equipment. Luckily, RTC offers specialized transportation services that are guaranteed to get your equipment to its destination in one piece.
RTC's special commodity division will work with you directly to find out exactly what your equipment needs. Services such as commercial blanket wrapping and over-dimensional freight hauling are offered to ensure no damages occur during transportation. Plus, RTC also offers expedited ground transportation for those last-minute shipments that need to be delivered right away.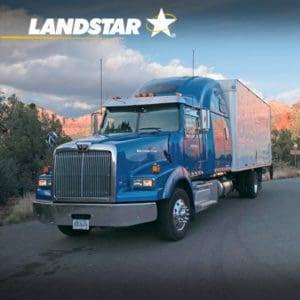 Seamless Execution From Beginning to End
Round the Clock Logistics is committed to providing you with a seamless, stress-free transportation process from beginning to end. From the moment you partner with RTC, you'll be amazed at the level of communication as our expert team works to determine the best means of service for you. 
Whether you're in need of specialty shipping methods, pre-transport securing of high-value equipment, or expedited shipping, the RTC team can accommodate you. With years of experience handling the logistics for big events such as the ACM Awards and the Superbowl Halftime Show, you can trust that your production is in good hands. Plus, the RTC team of logistical experts and certified drivers is more than qualified to execute your equipment's transportation seamlessly.
Unbeatable Transportation Services for Your Next Event
There's a reason why major shows like the American Country Music Awards trust Round the Clock Logistics with their equipment and transportation. Our team of experts is dedicated to providing stress-free logistical help, so you can focus on putting on a great show. And with specialized packing and shipping services, you can rest easy knowing that your high-value equipment is in the best hands.
If you need transportation services for your next event, Round the Clock Logistics can help. 
Contact Us Today!
More Posts You May Find Interesting